Do not buy Ruth Soukup's Elite Blog Academy without reading this in-depth review first. You'll kick yourself later if you do. Full review and $3,787 (updated for 2020) in exclusive bonuses below.
So…the burning question…what is the deal with Ruth Soukup's course, Elite Blog Academy? I hope this review answers any questions you have.
First off, a full disclaimer: I am an affiliate for Ruth's course. To be clear, though, that does not affect what I share below in any way. It does, however, mean that if you buy through my link, I get a commission from Ruth. It also means that if you purchase through my links in this review, you will earn access to my exclusive bonuses, worth $3,787. These bonuses are not available anywhere else. <<Skip to the bonuses>>
So, all that being said (or written as the case may be), here's my full review of Elite Blog Academy by Ruth Soukup.
What's Good About Elite Blog Academy?
What would a good review be if I didn't mention some of the highlights of the program? Don't worry, I cover both sides and mention some of the downsides below.
1. It's not overwhelming…and it's finishable
I'm not sure if "finishable" is a word, but it certainly applies to Ruth's course.
One of the first things you will notice about the course is that it's not overwhelming. This isn't a 30-module, spend-the-next-30-weeks-of-your-life-to-complete-the-course marathon that you will probably give up on. It's a course you'll actually finish, because it's designed that way.
I've personally purchased about ten courses in my lifetime. I've finished two of those. TWO! The scary thing is, that is actually average. Most course instructors I talk to say that only about 20% of their buyers actually finish their course. Hello! Maybe we should focus on making the material finishable (seriously, if that is not a word, I am trademarking it).
Last I checked, there are about fifteen units or bonus videos, usually less than ten minutes in length. They are sequential, meaning each one builds on the last, but they work as standalone lessons. If you really don't care about profiting from affiliate sales (Unit 8), skip it.
Elite Blog Academy a course you will actually finish…and benefit from.
2. Networking opportunities
The reality is that you can be the best writer in the world, with the best content, the best ideas, and the best looking, professionally-designed blog…and still not get any traction, especially early on.
I've seen it time and time again where a failure to network results in a well-written, amazing looking blog that really could change peoples' lives, but no one reads it. Ugh.
That is why networking (AKA relationship-building) is so important. That's a big reason why one of my exclusive bonuses is a free replay of my Networking with Purpose LIVE event, where we'll teach you how to build a powerful network of peers who can help you grow your audience 10-30 times faster than you could on your own.
One of the things I love about Elite Blog Academy is that Ruth provides each member with a class roster, so you can connect to others in your class. To put a price tag on that alone…well, imagine that hypothetically you didn't learn a thing from Ruth about blogging, BUT you had 100+ new friends who were doing the same thing as you. How would that help your growth? It's seriously worth the price of the course by itself.
You'll also have access to the exclusive community forum, where you'll be able to engage with others in the class, ask questions of others, and get a ton of good ideas.
3. Live Q&A videos
Thankfully, more and more course instructors are doing this now, but it's still pretty rare. Too many courses basically give you the material and you are on your own. No wonder only 20% of people finish them!
In Elite Blog Academy, though, Ruth actually does a monthly Q&A video. You can literally ask her anything blog-related. I've watched a few and the material is awesome. At least a few of the questions were relevant to me, but I never thought to ask.
You don't have to attend live, either. They are available in the Q&A replay section, like this:
4. Ruth takes it to the next level
Honestly, when I went through the course, I was expecting it to be more of a how-to on blogging only. In other words, I expected an instructional manual that took me to the end of level 1 and Ruth took me to level 3.
Rather than just cover blogging, as you'd expect from her, Ruth also covers product creation and selling, advertising, affiliate marketing, and at the end shows you how to turn your blog into a business. I'll discuss more on that in the course outline, but I found this surprising and very helpful.
Even if you're struggling just to get through level 1, make sure you watch Unit 12 about turning your blog into a business. The mindset shift she talks about is huge.
What's Not Good About Elite Blog Academy?
1. Some content might be overly simplistic
To be clear, I have been blogging for almost a decade, so this may be perception bias. I appreciate that the course is easy to follow and that it's finishable, but I do wish that there was a little more detail and advanced topics in the course.
Make sure you check out the "Who's it for and not for" section below for more on this.
That's it.
Seriously…that is it. I really wanted to find more things wrong with it. I wanted to do a thorough review that listed three or four problems, but there just aren't any more.
The reality is that Elite Blog Academy is just that detailed. It's not for everyone, though, so let's find out if you are right for the course.
Who is Elite Blog Academy For (and Who is it not For)?
Who it's for
For all you grammar freaks, I know it should be "For whom is Elite Blog Academy." 🙂 (Just wanted to get that out there)
If you fit any of the following criteria, Elite Blog Academy is for you:
You've been blogging for more than a few months, know the basics, and want to take it to the next level.
You've been blogging for a while and you want to start monetizing the site in a systematic way.
You've run a blog in the past, given up on it, know the technical details, and want to start strong a second time.
You've helped someone else run their blog, but you're ready to venture out on your own.
If any of these describe you, you owe it to yourself to check out Elite Blog Academy by Ruth Soukup.
Who it's not for
If two or more of these describe you, Elite Blog Academy is probably not for you:
You've been blogging for more than a few years and you're running a very profitable and growing blog.
You cannot afford the $399 price (price may be higher or lower today, so check it out for yourself to be sure).
You're not willing to spend some time learning. While it's very finishable, you're also not going to complete it in a weekend.
You don't know the basics of WordPress. This is not a WordPress 101 course and assumes you have a basic understanding of how it works.
You've never blogged before or written anything that wasn't for school. Ruth will not teach you the basics of writing, so if this is you, don't waste your money.
What You'll Learn in Elite Blog Academy
This is by no means a comprehensive outline, but here is a glimpse of what you'll learn in Ruth's course.
Unit 1: Start with the Fundamentals
Elite Blog Academy shares the secret to successful blogging and master the 3 steps to starting with awesome. Understand what makes YOUR blog unique (and therefore marketable), and create the framework for a powerful platform that gets results.
Unit 2: Conquer Your Content
Discover why the key to a successful, popular, and profitable blog starts with amazing content, master the essential strategies for creating a content calendar that rocks, and learn exactly how to FOCUS™—the secret to creating a killer blog post every single time.
Unit 3: Presentation is Everything
Uncover the three visual areas every blogger must focus on in order to be successful and learn not only why Pinterest is the most powerful marketing tool ever created, and how to harness that power through creating the Perfect Pin™.
Unit 4: Set the Stage for Growth
Learn how to increase, diversify, and stabilize your platform through proven strategic growth strategies. Develop the confidence to promote your core message with your elevator pitch that builds your authority that draws people in, master field-tested techniques for networking and collaboration, find out exactly how to grow your subscriber list, and discover why good SEO really isn't as complicated as everyone makes it out to be.
Unit 5: Grow Your List
Develop the tactics to create your lead magnet and write a welcome campaign that builds a relationship makes them want to open your emails. Learn the insider secrets to optimize your opt-ins and qualify your leads.
Unit 6: Rock Your Social Media
Uncover the mysteries of capturing and retaining viral blog traffic through social media and learn to determine which social media platforms are most valuable for your own audience. Find out the ten crucial steps to take if your blog post goes viral, then create comprehensive marketing plans for both Facebook and Pinterest in order to develop a cohesive social media strategy that gets results.
Unit 7: Show Me the Money
In Elite Blog Academy, you'll learn the three key truths about blogging for profit and learn how to apply those truths to your own monetization strategy. Develop a clear picture of your current monetization model and target market in order to establish concrete financial goals and a solid plan for achieving them.
Unit 8: Create Your Product
Discover the simple secret to creating a product that sells and explore seven practical and doable product ideas that can quickly take your blog income to the next level. Learn what it really takes to earn a six-figure income from your blog, then develop your own product along with a successful marketing plan to sell it.
Unit 9: Master Sales & Marketing
Dramatically increase your website's passive income by mastering the four key strategies of optimizing ad network revenue, and discover how to take advantage of the critical—but often ignored—connection between SEO and ad revenue optimization.
Stop spinning your wheels and instead dramatically increase your site's affiliate revenue by developing eight important strategies for affiliate sales that actually work. Understand how to authentically share important information that offers a valuable resource to your readers instead of just a sales pitch.
Unit 10: Work Smarter, Not Harder
Think BIG and learn to break your big goals into bite sized actions. Eliminate time wasters and instead uncover three simple but critically important strategies for working more efficiently. Learn the secrets to getting more done in less time and begin effectively using a customized blog planner to better manage your editorial calendar, blogging goals, and priorities.
Unit 11: From Blog to Business
Transform your mindset from that of a blogger to that of an entrepreneur and learn to stop looking at your business as your blog, but at your blog as an important asset of your business. Create a solid working business plan, as well as a corporate structure, then learn how to build a strong support team in order to take your blogging business to the next level.
Unit 12: Lead Your Team
Learn what it takes to identify your strengths and delegate to your team who are better equipped to tackle some tasks than you are. Create job cards to turn prospective team members into the secret to your blog's success. Build your team with confidence.
Money Back Guarantee
What if I am wrong? What if you fit all the criteria, Elite Blog Academy seems perfect for you, and you love my bonuses? What then?
You get a full refund. That's it. Ruth offers a 100% money back guarantee.
You won't need it, but it's there.
And…even if you do request a refund, you get to keep my exclusive bonuses.
Speaking of those bonuses…
Exclusive Bonuses
So I've mentioned the bonuses, now it's time to tell you all about them. If you go through my affiliate link for Ruth Soukup's Elite Blog Academy, you will get THREE exclusive bonuses from me.
Together, they are valued at $3,787.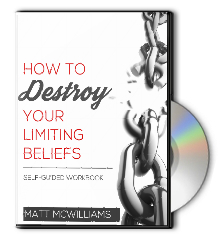 Bonus #1 – Destroy Your Limiting Beliefs Self-Coaching Guide – $399
One of the biggest obstacles to writing an elite blog is your limiting beliefs. There are four types of limiting beliefs that you will need to overcome and I teach you how to do so in this self-coaching plan.
Until recently, this workbook was only available to my private coaching clients, but I know how critical it is to conquer your limiting beliefs to do something as awesome as creating an elite blog.
Bonus #2 – Anytime Access to Networking with Purpose Live! ($199)
If you go through my affiliate link for Elite Blog Academy, you will also get access to my next Networking with Purpose Live training I did with Mark Sieverkropp and John Corcoran.
Another common obstacle to having an elite blog that people actually read is having the right connections. This live online event will show you how to build, grow, and nurture your network to help you grow your blog audience.
The cheapest ticket for this event cost $199, but you'll get lifetime, anytime access, which gets you access to the recording of the event anytime you want.
Bonus #3 – My Affiliate Marketing Training Course, No Product No Problem ($997)
Building a blog is great, but what about making money?
You don't have to create a product to get started either. I'll show you how to make your first $1000 online in this masterclass.
I've spent the past 12 years running affiliate programs and product launches for large brands such as Shutterfly, Adidas, and Reebook. I've also worked with clients such as Jeff Goins, Ray Edwards, Lewis Howes, Nick Stephenson, Brian Tracy, Peter Voogd, and many more. I've even done a little affiliate marketing myself and finished at the top of leaderboards for people such as Self-Publishing School, Ramit Sethi, Danny Iny, and Michael Hyatt.
I've trained literally tens of thousands of affiliates in getting started, optimizing their campaigns, and making more money.
Now, it's your chance to learn how to make your first $1000 online, with absolutely NO product.
This course is YOURS when you purchase Elite Blog Academy through my affiliate link.
Bonus #4 — 7-Figure Affiliate Launch  ($1997)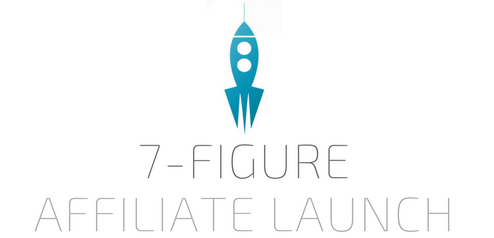 I've spent the past 12+ years running affiliate programs for online entrepreneurs like Michael Hyatt, Ray Edwards, Claire Diaz-Ortiz, Lewis Howes, Jeff Goins, and more. I've also worked with companies like Adidas, Reebok, Shutterfly, and more.
The NUMBER ONE way to sell more of your product is with affiliates. And I teach you how to run your own affiliate program and launch in this course.
You will learn ALL of the strategies and secrets of the top affiliate programs.
This course normally sells for nearly $2000, but it is yours for FREE when you purchase Elite Blog Academy through my affiliate link.
But wait there's more! 
NEW BONUS Added March 6, 2019 at 9:45 am ET – List Launch Challenge Recordings ($197)

We know that Ruth does a great job teaching you to grow your email list, but I want to help you launch it like a rocket.
During this challenge, you'll learn how to quickly grow your email list with the right subscribers – people who want to hear from you regularly and buy what you're selling.
This isn't about padding your email list with vanity metrics. I'll show you how to grow your list quickly and get the most out of every subscriber.
What I teach in this 5-day challenge has worked for me and has worked for hundreds of others.
The total value of my bonuses is $3,787. 
So the last question is…what are you waiting for?
Check out Ruth Soukup's Elite Blog Academy NOW
If you still aren't sure, check out all the other cool stuff Ruth is offering here: